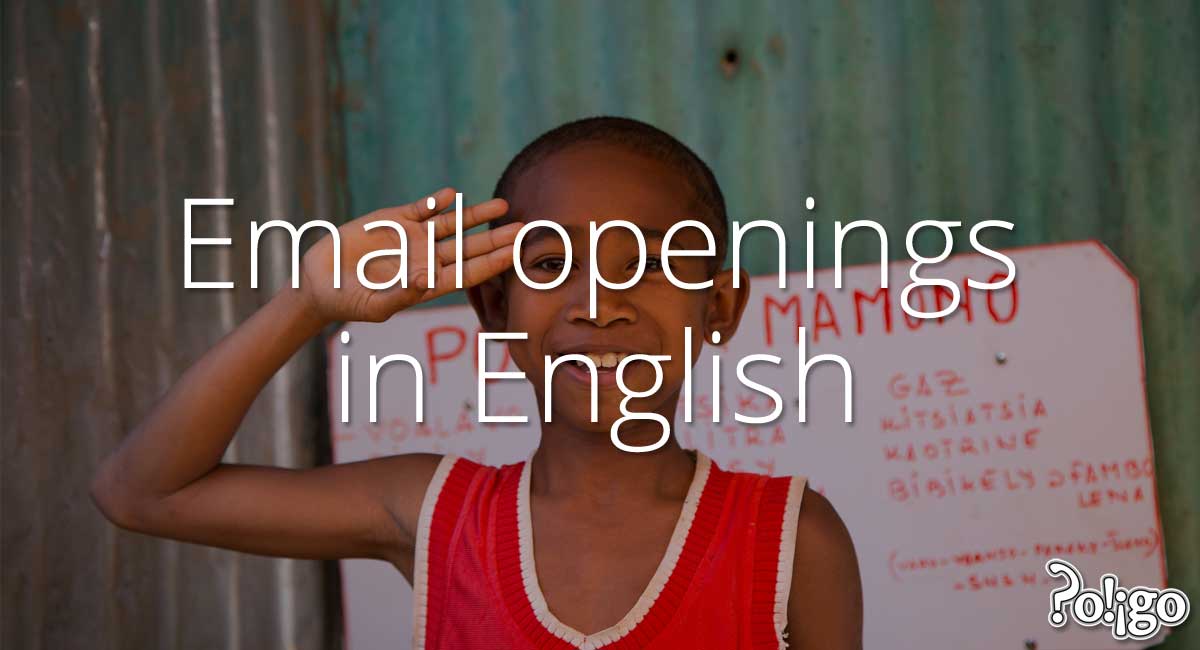 A boy saluting, because this is an article about salutations. Michael Sale via Flickr
Open your email professionally by choosing the right greeting with these easy guidelines.
When you write "Dear..." at the start of an email, it is called a "salutation" or a "greeting". Choosing the right salutation for your email is very important.
It is most common to open formal and casual emails with "Dear...". However, in formal and casual emails, openings can be very different.
Formal Emails
With a formal email, you should use a title (ex. "Mr." or "Ms.") and only the person's family name:
Dear Mr. Smith,
...
Do not use the person's full name (ex. "Dear Mr. Peter Smith"). Furthermore, in business, it is generally best to avoid "Miss" or "Mrs". If the person is a doctor or professor, use "Dr." or "Prof.". Professional or academic titles should be used instead of "Mr." or "Miss".
If you do not know the person's name, then try to find out. If you cannot find out the person's name, it is possible to use the person's job title:
Dear Sales Manager,
...
You can also say:
Dear Sir or Madam,
...
You can also use "To" in this case:
To the Sales Manager,
...
However, it is better not to use these openings, because they can reduce the chance of your message being successful. It is not personal or professional. It seems like you sent the same letter to 50 companies. In business, also try not to use "To whom it may concern". This is only used for messages or letters when we do not know who will be reading them.
Casual and Neutral Emails
If you know the person well, or you have done business with them before, you can use "Dear" with their first name:
Dear Jane,
...
You can also use "Hi" or "Hello" instead of "Dear" if you want to.
Punctuation
In both casual and formal messages, always use a comma after the salutation, and then a capital letter at the start of the next line as follows:
Dear Mr. Daultry,
We are pleased to inform you that...
Do you know any other good greetings to open an email?