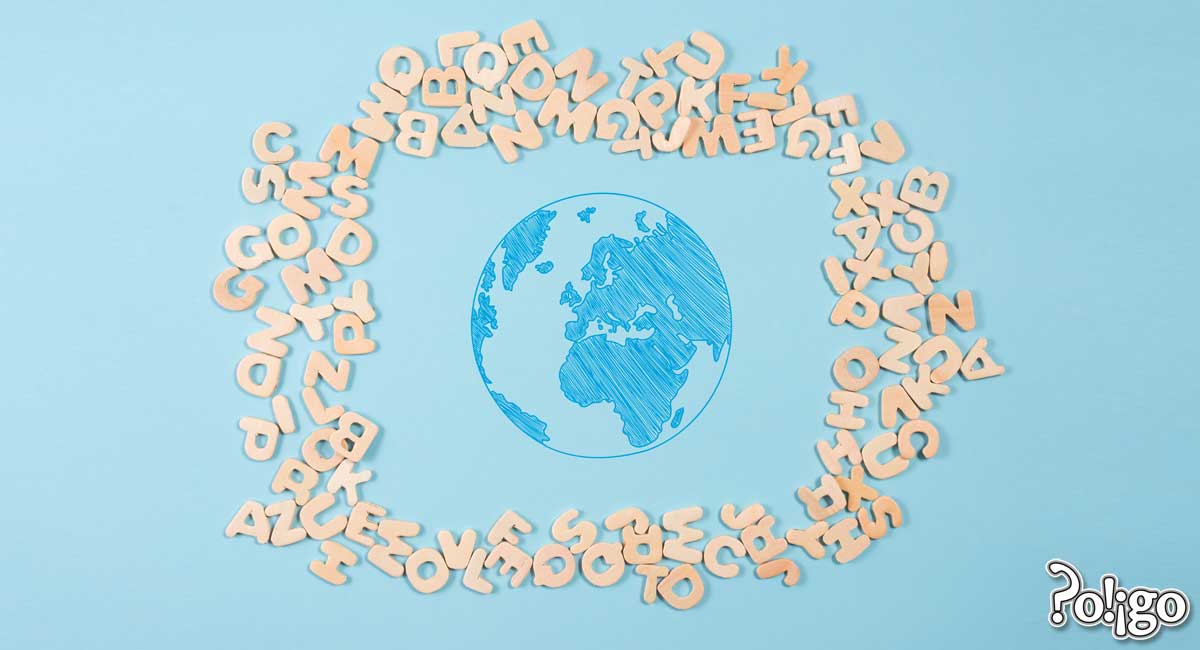 You don't need to chat with native speakers or take classes to improve your English every day. Here are 5 simple ways to live in an English world.
The world speaks English, and even if you don't live in an English speaking country, you can live in an English world. Here are five ways to live in an English world. Do them all!
Surround yourself with English;
Read something in English;
Speak out loud;
Write every day;​​
​​​Think in English.
Think about how you live in your native language and then do it all for English. You should not 'study' all the time—you should use English like you use your native language.
Surround yourself with English
Change everything you can in your life to English. Listen to English music and radio all the time, or leave the TV on an English channel. Put on a movie in English. You want to listen to as much native-speed English as possible to really push your listening and get used to the way English speakers speak. You do not have to understand it all. Even if you understand ZERO at first, keep going.
Switch your online life to English. Change your smartphone language to English if you can. Change the language on your computer OS. Use English language versions of sites you visit often. Make everything in your life English, like as if you were living in an English-speaking country.
Read something in English every day
It doesn't matter what you read, or if you understand what you are reading. Just read, read, read. You will find you recognise more words. You learn them (their spelling and context), and then later find out what they mean. The more you read, the more you will remember. Don't worry about understanding it all. That is not the point. The reason is to get comfortable with English—to help you remember as much as you can and to expose yourself to English all the time.
Speak out loud
You don't need an English speaker around to practice speaking. You don't need someone to listen when you talk. Take every chance you have to speak out loud. If you are reading, then read out loud. If you are watching TV, or listening to the radio, then shadow out loud as best you can. When you are in the shower or walking to the bus stop or cooking or whatever, talk out loud to yourself. Talk about what you can see, what you are thinking, what you feel—anything. Just talk, talk, talk.
Write something every day
Just one sentence will get you closer to your English goals! You can do it! Writing will allow you to practice your English in a different way. Many people make lots of mistakes with their English. These mistakes will pass in speaking, since usually in a speaking situation communication is the key. People don't care about small errors, if they can understand you. If your goal is to be fluent, and to speak and write and understand well, then you MUST write. Even more importantly, you must have someone check your writing. Of course, use Poligo as much as you can. It doesn't matter what you write about it, as long as you are making up your own sentences.
Think in and about English
React in English. Make your brain work in English and get your native language out of the way. Think simple things first—colours, numbers, names of things. Then later develop more difficult ideas, in English, in your thoughts. Train yourself to think in English, and you will not translate when you speak or listen, and you will dream in English sometimes. Start by counting or by looking at things and naming them. There are many thought exercises you can do to train yourself to think in English.
♦
These five things will help you if you can MAKE THEM HABITS. That means you must remember to do them every day: even if only for a few minutes.
So:
Listen, listen, listen;
Read, read, read;
Talk, talk, talk;
Write, write, write;
Think, think, think.
Most important of all: keep it interesting, stay curious and have fun.