A picture of me playing guitar after work, taken by Yuzo.
We gave my son a point-and-shoot camera. He's been taking some interesting photos around the house.
It seems my son, Yuzo, is a budding photographer. He's just three and a half years old. We gave him an old point-and-shoot camera we had. He's been snapping away for the last few weeks. I finally downloaded the photos to my computer and took a look. There were lots of interesting shots, and I was surprised by his perspective on the world.
He took this photo of me in our kitchen one morning. I think I must seem huge to him.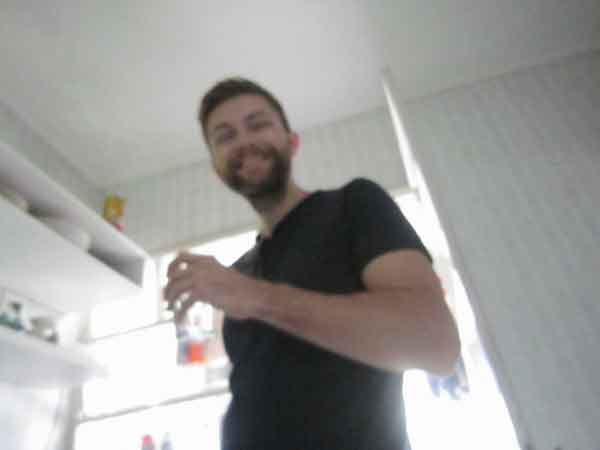 It was also fascinating to see what he thinks is interesting. There were lots of close-up photos of strange things around the house, and of his toys and his room.
He even figured out how to take a selfie. He seems very serious and artistic to me, but I am his proud father!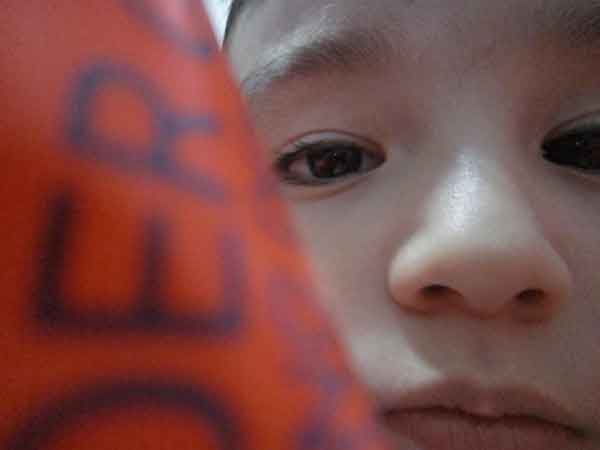 —
budding — just beginning and showing signs of talent and skill
point-and-shoot camera — an automatic camera
snapping away — continuously taking pictures
perspective — way of looking at things
fascinating — deeply interesting
figured out — discover or learn by experiment and thinking