Red Letter Day by Gene Han via Flickr
Get a message from Poligo when there is new content.
I was talking to a Poligo student today, and he made a great suggestion. He told me he wanted to get an email when we updated the site. So I spent a few hours today adding a new feature to Poligo.
You can now get an email when there is new content.
All you need to do is go to your Poligo homepage ("My Page") and then choose "Notification Settings" from the grey menu tab above your profile picture (as shown in the picture below).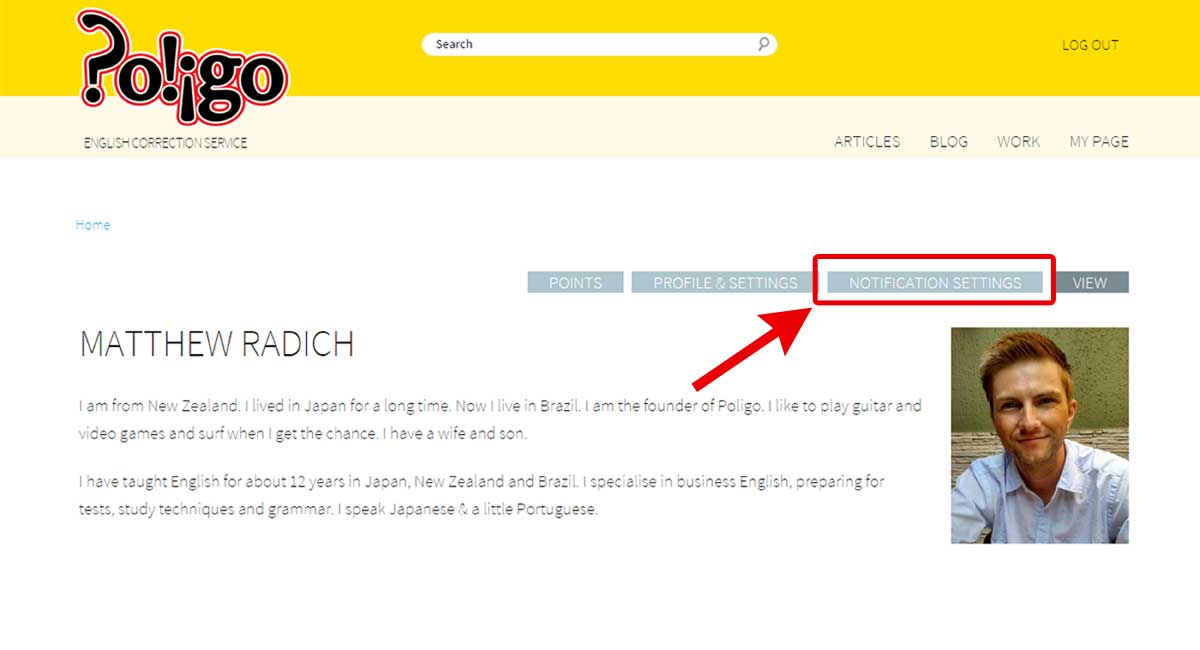 Settings
On the notifications page, you can do the following:
Turn all messages on or off at the top of the page.
If you turn messages on, you can choose how much content you want in your email.
Choose the content type you are interested in.
Content types
There are three content types you can choose:
Blog entry = site news.
Articles = content about learning English, grammar and so on.
Writing topics = ideas to write about on Poligo.
Emails are sent out every night at about 8pm JST.
If you have any questions or feedback, please leave a comment.