Auckland, New Zealand; my home.
After 12 years away, I am going home on Wednesday.
In 2003, I graduated from university. I had studied for a long time, and I wanted a break before I went on to do a PhD in economics. And so I worked for 6 months or so, and saved some money. I got a working holiday visa, and moved to Japan. My plan was to spend a year there working and saving money. Then I wanted to go and spend some months in Croatia (my father's side of the family is Croatian, so I wanted to find my roots), before coming back to NZ in 2006 to go back to university.
That was the plan.
What I did not count on was meeting a beautiful Brazilian woman and falling in love. This is Viviane and I in early 2005: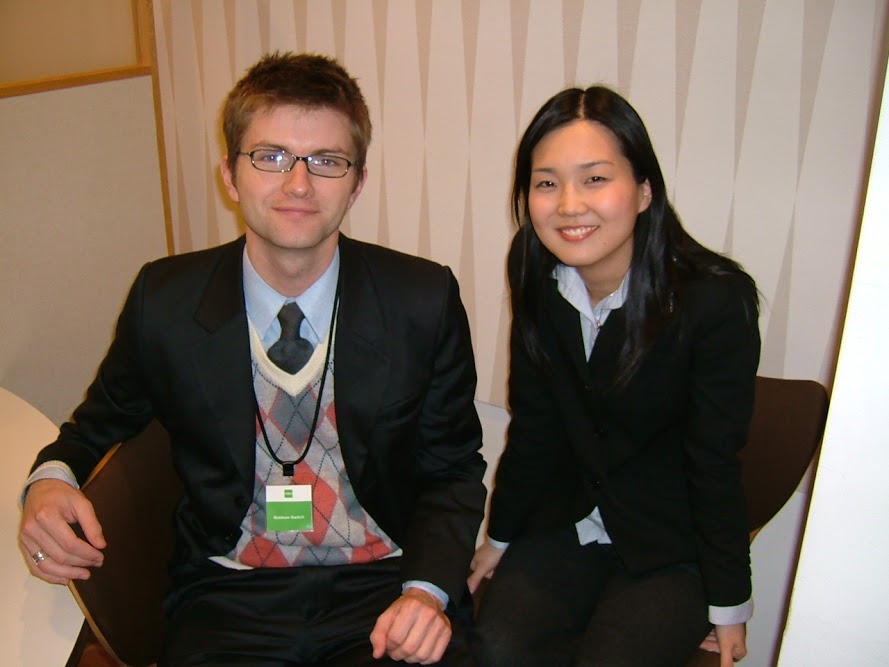 Now I am in Brazil, we are married, and we have two boys. I never went back to university, but I made Poligo and The English Farm. My life has taken an entirely unplanned, but fantastic, path.
But I we are only in Brazil for a few more days. On Tuesday night, Brazil time, we will get on a plane and fly to New Zealand. We are leaving Brazil after five and a half years.
Needless to say, I have been very, very busy. We have had to pack up our lives, sell as much of our stuff as possible, and say goodbye to friends and family. I also spent a week with my father-in-law in the Pantanal (you can read about that on The English Farm blog).
When I arrive in NZ, I am going to busy too. I have been away for 12 years. The last time I visited was in 2012. I have lots of people to catch up with, and a new life to organise for myself and my family.
That's why I have not been around on Poligo for the last few weeks.
Thanks to you for your patience and understanding, and to Kara and Jeremy for looking after things while I have been busy.
I'll talk to you from NZ!
—
find one's roots—learn the history of your family
count on [something]—expect
academic year—school year
needless to say—obviously, clearly
catch up with—talk to people you have not seen for a long time to share news